Iowa sharpshooter Caitlin Clark still has at least one more year in college before she could take the next step and turn pro to play in the WNBA in 2024.
But at least one WNBA executive is extremely high on the 2022-23 AP National Player of the Year's potential, telling The Athletic in a story published Thursday they think she is "one of the best guards we've ever seen."
CLICK HERE FOR MORE SPORTS COVERAGE ON FOXNEWS.COM
Iowa's Caitlin Clark during game vs LSU at American Airlines Arena Dallas, Texas. (Greg Nelson /Sports Illustrated via Getty Images)
"Some of the games that Clark's had this year indicate to us that she's one of the best guards we've ever seen," the anonymous WNBA executive added. "I do know what I'd like to see from Caitlin: I'd like to see her come out next year. I don't want her to stay in college another year. I want her to say, 'Hey, I'm tired of college. I'm going to go to the pros.'"
Iowa lost to LSU in the national championship, but Clark made a lasting impression on the basketball world.
Clark had set the sport on fire over the last three games of the NCAA Tournament. She had back-to-back 40-plus point games between the Elite Eight and the Final Four. And she put up 30 points on LSU even as she battled foul trouble the entire game along with a very questionable technical foul call.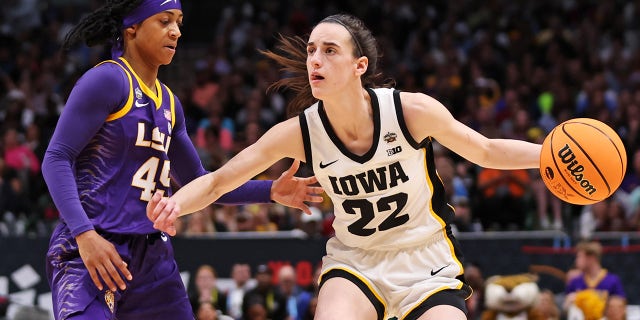 Alexis Morris of the LSU Lady Tigers defends against Caitlin Clark of the Iowa Hawkeyes during the NCAA Women's Basketball Tournament championship game at American Airlines Center on April 2, 2023, in Dallas. (Maddie Meyer/Getty Images)
SHAQ SAYS ANGEL REESE IS BEST ATHLETE TO COME OUT OF LSU: 'SHE DELIVERED'
As she looked toward the final season of her collegiate career, Clark spoke of her legacy and the impact she wants to have on the community.
"I want my legacy to be the impact that I can have on young kids and the people in the state of Iowa, and I hope I brought them a lot of joy this season. I hope this team brought them a lot of joy. I understand we came up one win short, but I think we have a lot to be proud of and a lot to celebrate," she told reporters. "I was just that young girl, so all you have to do is dream, and you can be in moments like this."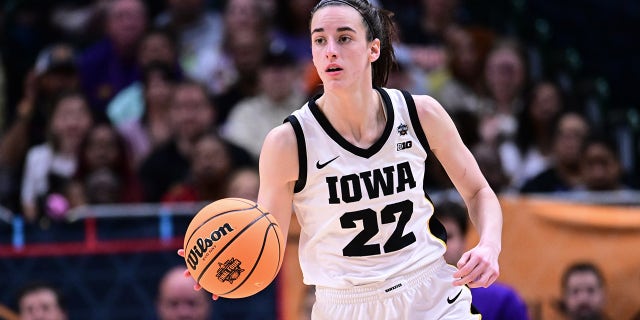 Caitlin Clark of the Iowa Hawkeyes dribbles the ball against the Louisiana State Tigers during the NCAA championship game on April 2, 2023 in Dallas. (Ben Solomon/NCAA Photos via Getty Images)
CLICK HERE TO GET THE FOX NEWS APP
Clark wrapped the 2022-23 campaign as the National Player of the Year in women's college basketball. She had career highs in points (27.8) and assists (8.6) per game this season. He also shot 38.9% from three-point range.
The Associated Press contributed to this report.
Ryan Gaydos is a senior editor for Fox News Digital.