The Boston Bruins announced on Saturday that Milan Lucic is taking a leave of absence from the team.
It was reported that the 35-year-old was arrested early Saturday morning, although Boston police did not immediately respond to a confirmation from Fox News Digital. They did tell AP that they could not confirm or deny arresting him.
The team did not provide details on the reasoning for Lucic's leave of absence, but did say it "takes these matters seriously," and were "aware of the situation involving Milan Lucic Friday evening."
CLICK HERE FOR MORE SPORTS COVERAGE ON FOXNEWS.COM
Milan Lucic, #17 of the Boston Bruins, skates during warmups before the game against the San Jose Sharks at SAP Center on October 19, 2023, in San Jose, California. (Kavin Mistry/NHLI via Getty Images)
"The organization takes these matters very seriously, and we will work with the Lucic family to provide any support and assistance they may need," the team's statement said, adding they would provide "no further comment."
Team captain Brad Marchand addressed the situation Saturday, saying that he is "very concerned" for Lucic and his family.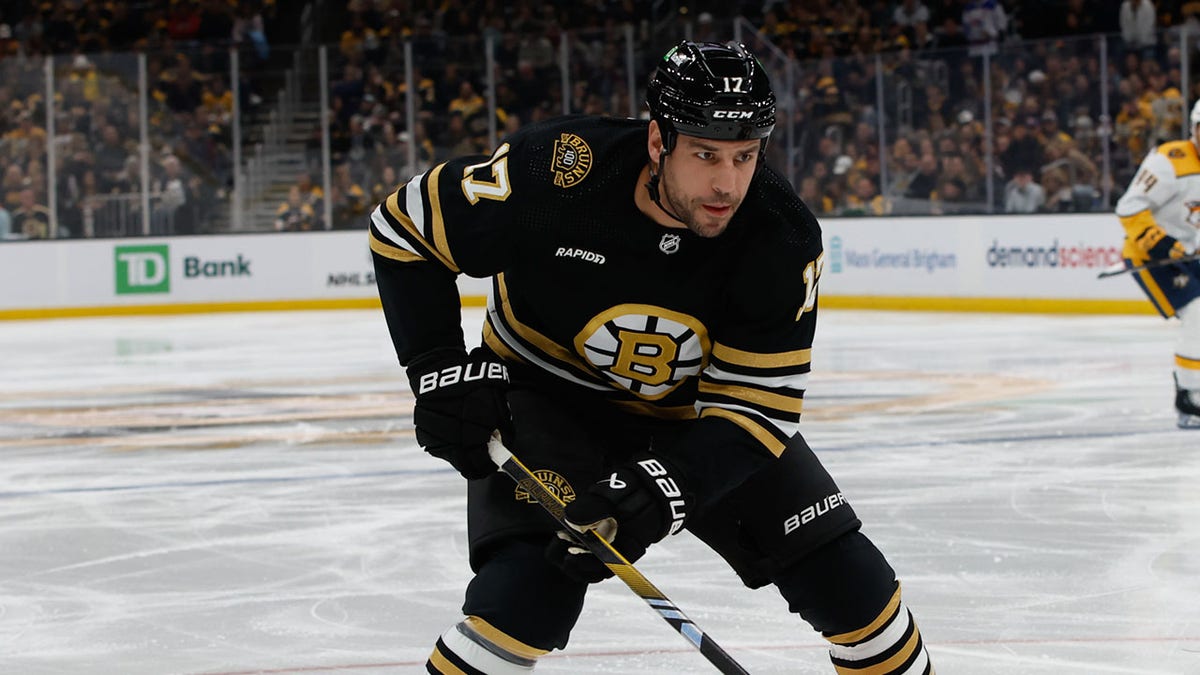 Milan Lucic, #17 of the Boston Bruins, follows Dante Fabbro, #57 of the Nashville Predators, during the first period at the TD Garden on October 14, 2023, in Boston, Massachusetts.  (Richard T Gagnon/Getty Images)
LONGTIME GIRLFRIEND OF FORMER NHL PLAYER ADAM JOHNSON MADE HEARTBREAKING DISCOVERY FOLLOWING HIS DEATH: REPORT
"Obviously aware of what happened last night with Luc. The biggest thing for us is we're a family in here. We're all very, very close. We're obviously very concerned, upset for them and what they're going through, but we have a lot of support for (Lucic's wife) Brittany and the kids and Luc himself," he said.
"Our culture here is great, and we care about each other. With that, it's not a normal day. But we're professionals, and we have a game to play tonight. We have to get ready for it," head coach Jim Montgomery said, adding that he had not spoken to Lucic.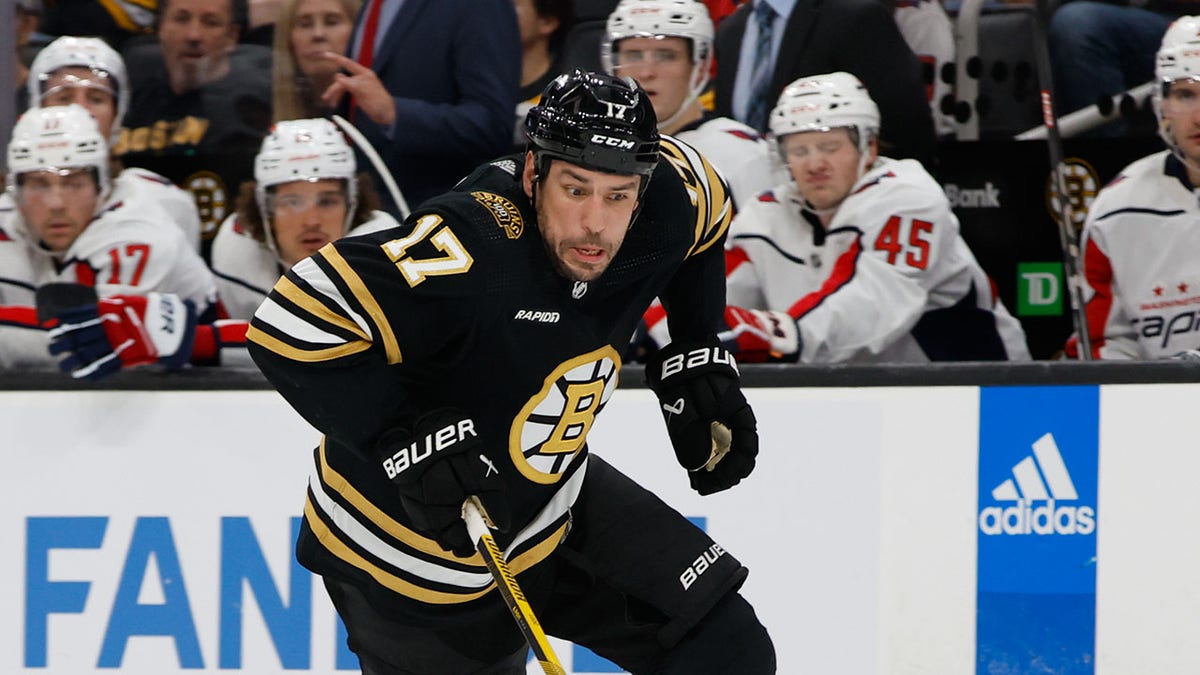 Milan Lucic, #17 of the Boston Bruins, skates against the Washington Capitals during the third period of a preseason game at the TD Garden on October 3, 2023, in Boston, Massachusetts. The Capitals won 5-4 in overtime. (Richard T Gagnon/Getty Images)
CLICK HERE TO GET THE FOX NEWS APP
Lucic is a veteran of over 1,300 NHL games with the Bruins, Los Angeles Kings, Edmonton Oilers and Calgary Flames. He won the Stanley Cup with Boston in 2011 and is back with the team after signing a one-year free agent contract last summer worth $1 million with $500,000 in possible additional incentives.
The Associated Press contributed to this report.
Follow Fox News Digital's sports coverage on X and subscribe to the Fox News Sports Huddle newsletter.