Cleveland Browns quarterback Deshaun Watson will be unavailable for the team's Week 8 game against the Seattle Seahawks as he continues to deal with a shoulder injury.
Watson started last Sunday's game against the Indianapolis Colts, but backup quarterback PJ Walker was called upon to finish the game, which the Browns won 39-38. Watson has appeared in four games so far this season, but this Sunday's game will mark the third game he has missed.
The lingering injury has fueled the uncertainty about the Watson's timetable to return. The veteran signal caller admitted that he currently does not feel ready to be on the football field.
"Right now, we're not in a space where I should be out there," Watson said Thursday. "I'm trying to get to a percentage where I can go out there and be very, very beneficial for the team."
CLICK HERE FOR MORE SPORTS COVERAGE ON FOXNEWS.COM
Quarterback Deshaun Watson looks on during the Cleveland Browns' mandatory veteran minicamp at CrossCountry Mortgage Campus in Berea, Ohio, on June 7, 2023. (Nick Cammett/Diamond Images via Getty Images)
Watson also pushed back against the suggestion that has no desire to get back under center, especially considering his contract with the Browns is fully guaranteed. He argued that critics were attempting to create "controversy and commotion."
"Why wouldn't I wanna play?" Watson said. "I just worked my a– off for two years to get back to playing, so why wouldn't I wanna play?
COLTS OWNER JIM IRSAY REVEALS NFL ADMITTED BOTCHING CALLS IN LOSS; WANTS PENALTIES REVIEWED BY REPLAY
"This is what I've been doing since I was 6 years old. So why wouldn't I wanna play? I see the same thing. I see all the narratives — this, that and the third. All that stuff is just trying to cause controversy and commotion. I'm fine, I'm happy. I'm not happy with the injury. … (But) why would I do that? None of those national people know me. They don't talk to me. All that's speculation. If it ain't coming from me, then all that other s–t is bulls–t."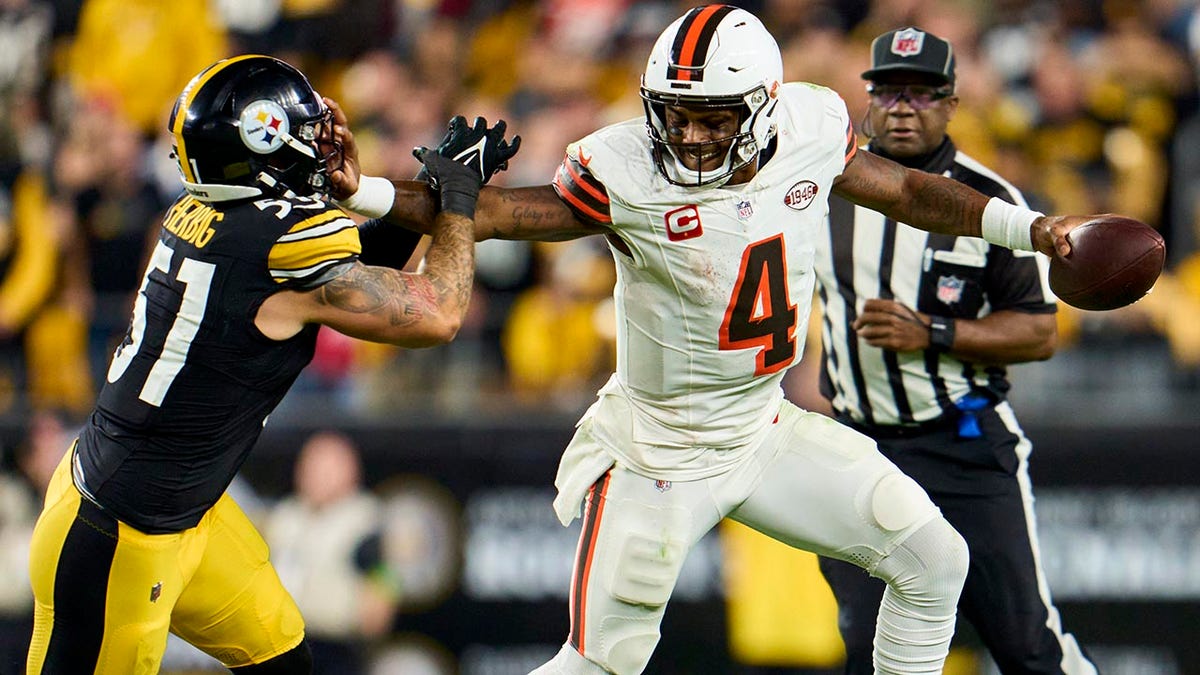 Deshaun Watson of the Cleveland Browns scrambles against the Pittsburgh Steelers during the second half of the game at Acrisure Stadium in Pittsburgh on Sept. 18, 2023. (Cooper Neill/Getty Images)
Earlier this week, Browns head coach Kevin Stefanski said the decision to not play Watson for the entirety of the game was made in an effort to protect the quarterback.
Watson said he is focusing on what he can control.
"I mean, all I can really do is control what I can control," the three-time Pro Bowler said. "Right now, it's just rehabbing and trying to come back as strong as possible as soon as I possibly can. … I'm not sure if it's going to linger or if it's not. … We're not in a space where I should be out there."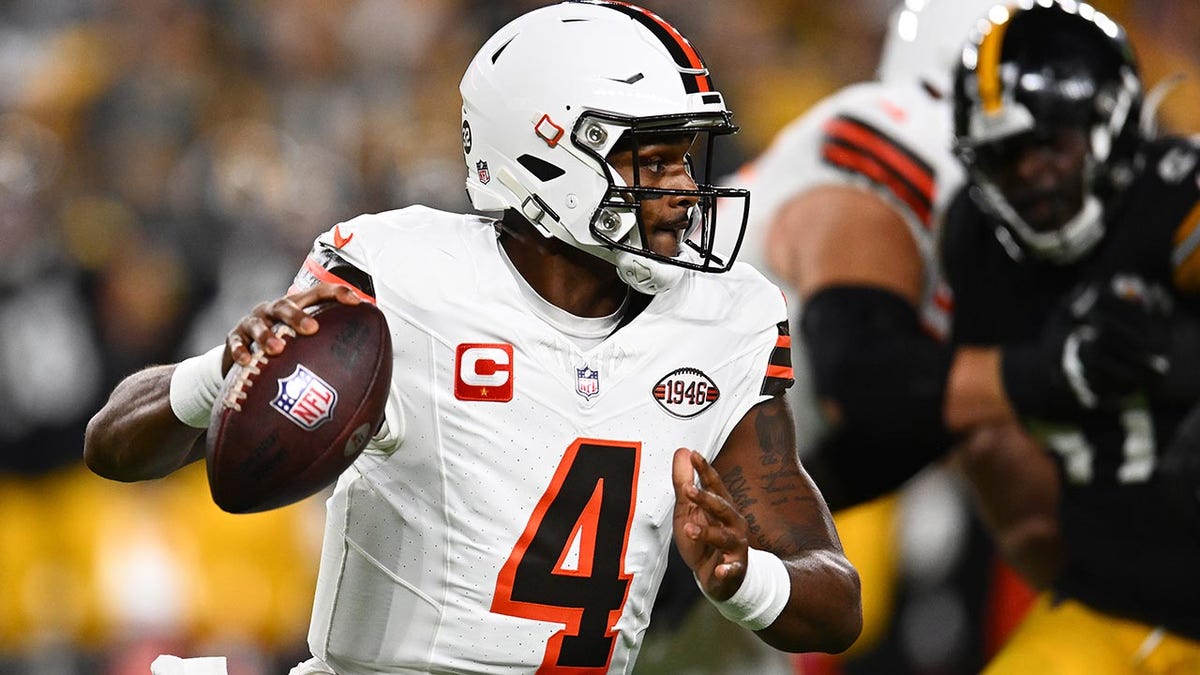 Cleveland Browns quarterback Deshaun Watson looks to pass against the Pittsburgh Steelers during the first quarter of the game at Acrisure Stadium in Pittsburgh on Sept. 18, 2023. (Joe Sargent/Getty Images)
Walker is expected to handle the starting quarterback duties when the Browns travel to Seattle for Sunday's matchup with the Seahawks.
CLICK HERE TO GET THE FOX NEWS APP
The Browns are 2-0 in games that Walker has appeared in. He played in six games with the Carolina Panthers last season.
Rookie Dorian Thompson-Robinson started in the Week 4 game against the Baltimore Ravens.
Chantz Martin is a sports writer for Fox News Digital.