The mystery of Angel Reese's absence from the defending national champion LSU women's basketball team only grew deeper on Monday as she was not with the team for warmups for the second straight game.
LSU played Texas Southern at home, but Reese's whereabouts were still unknown. LSU coach Kim Mulkey has been cagey around questions about Reese. She was asked again after the game.
"Sometimes you want to know more than you're entitled to know. I'm going to protect my players. Always," she told reporters, via WAFB-TV. "If you do some disciplining of your own children, do you think we're entitled to know that?"
CLICK HERE FOR MORE SPORTS COVERAGE ON FOXNEWS.COM
Angel Reese, #10 of the LSU Lady Tigers, smiles in celebration after defeating the Iowa Hawkeyes during the 2023 NCAA Women's Basketball Tournament National Championship at American Airlines Center on April 2, 2023 in Dallas. (C. Morgan Engel/NCAA Photos via Getty Images)
Mulkey's remarks on Monday followed last week's terse comments.
"It's very obvious Angel was not in uniform," Mulkey said, via NOLA.com. "Angel is a part of this basketball team, and we hope to see her sooner rather than later. I'm not gonna answer any more. That's it. That's all y'all need to know."
Reese's absence on Monday night only adds to the intrigue. The Most Outstanding Player of the women's basketball tournament continued to post cryptically on social media.
FROM OUTKICK: FORMER LSU STARS WEIGH IN ON ONGOING ANGEL REESE-KIM MULKEY DRAMA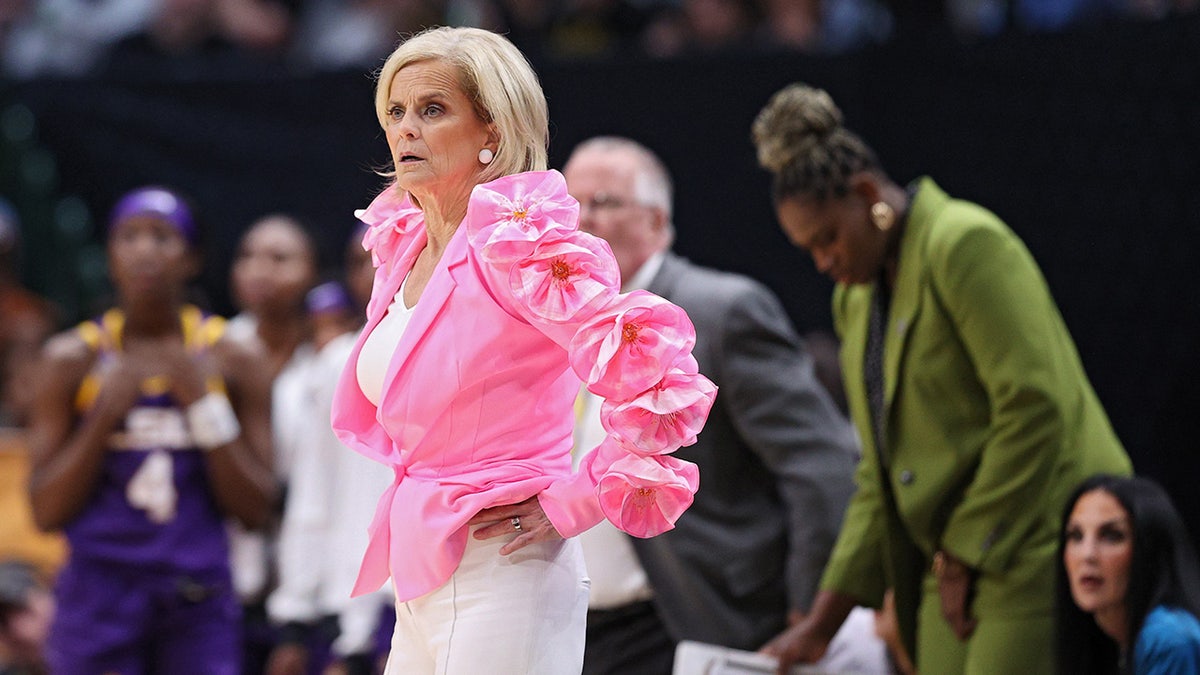 LSU Lady Tigers head coach Kim Mulkey is seen during the third quarter against the Virginia Tech Hokies during the 2023 NCAA Women's Basketball Tournament Final Four semifinal game at American Airlines Center on March 31, 2023 in Dallas. (Maddie Meyer/Getty Images)
"Please don't believe everything you read," she wrote on X on Sunday.
On Monday, she reposted a clip of Colorado Buffaloes football coach Deion Sanders.
LSU'S ANGEL REESE NOT WITH TEAM AFTER BEING BENCHED EARLIER IN WEEK
"Look at me. What about me would make you think that I care about your opinion of me? Your opinion of me is not the opinion that I have of myself. You ain't make me, so you can't break me. You didn't build me, so you can't kill me," Sanders said in the video.
If a picture is worth a thousand words, then a video must be worth about a million.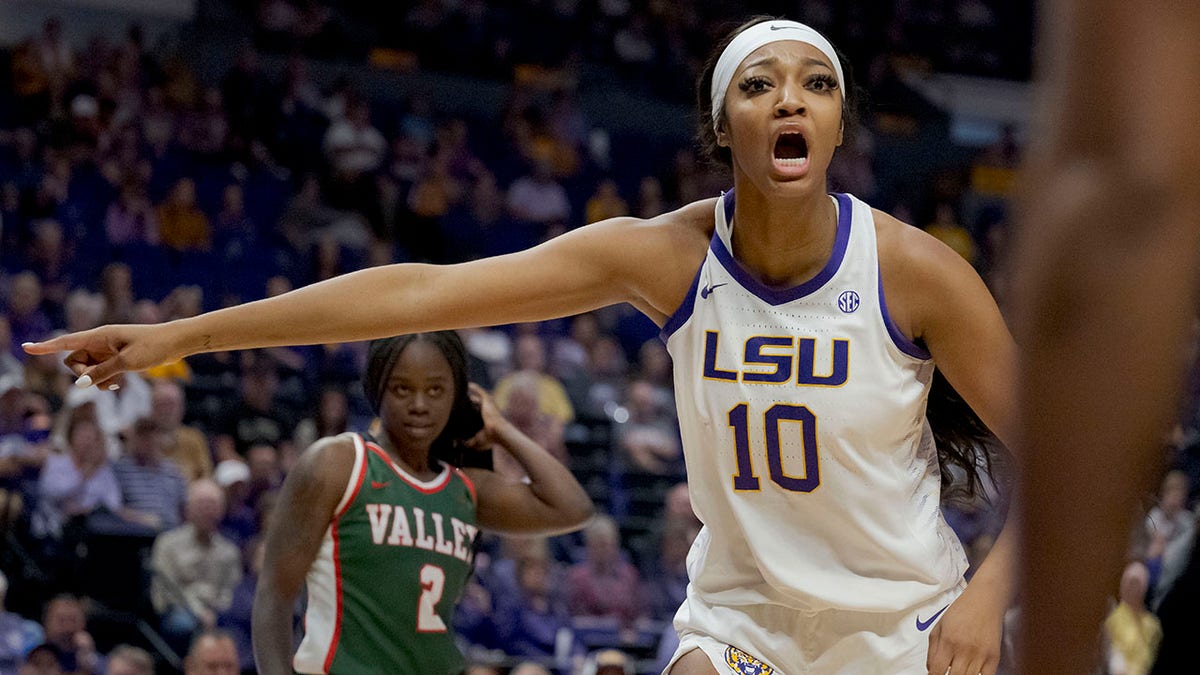 LSU forward Angel Reese, #10, reacts to a call next to Mississippi Valley State guard Jaylia Reed, #2, during the first half of an NCAA college basketball game, Sunday, Nov. 12, 2023, in Baton Rouge, Louisiana. (AP Photo/Matthew Hinton)
CLICK HERE TO GET THE FOX NEWS APP
Until there is a straight answer, the speculation will continue to swirl about why the most dominant women's college basketball player in the sport is not on the court.
Ryan Gaydos is a senior editor for Fox News Digital.