While appearing on the Halloween edition of "The Pat McAfee Show," Aaron Rodgers said he wasn't able to wear his costume, a spike protein.
McAfee and cohost A.J. Hawk guessed Rodgers dressed up as Dr. Anthony Fauci, a vaccine, a doctor or a scientist, getting laughs from Rodgers, who has been critical of the coronavirus vaccine and continued to defend his stance against it.
But as soon as he said he was a "spike protein," ESPN's cable feed cut out and went black for 12 minutes.
CLICK HERE FOR MORE SPORTS COVERAGE ON FOXNEWS.COM
Quarterback Aaron Rodgers of the New York Jets prior to a game against the Las Vegas Raiders at Allegiant Stadium Nov. 12, 2023, in Las Vegas.  (Sean M. Haffey/Getty Images)
So, a week later, Rodgers was back and discussing the newest conspiracy theory, one that suggests he never actually tore his Achilles.
Rodgers suffered his injury just four snaps into his New York Jets tenure and has consistently said his goal is to return this season. That led to suggestions he never tore his Achilles.
The four-time MVP isn't much of a fan of that theory and seemingly threw a jab at ESPN for coincidentally going dark during Rodgers' COVID talk.
"I have some very interesting thoughts that ESPN would probably try and cut off the broadcast if I started really getting into how I feel about that stuff," Rodgers told McAfee.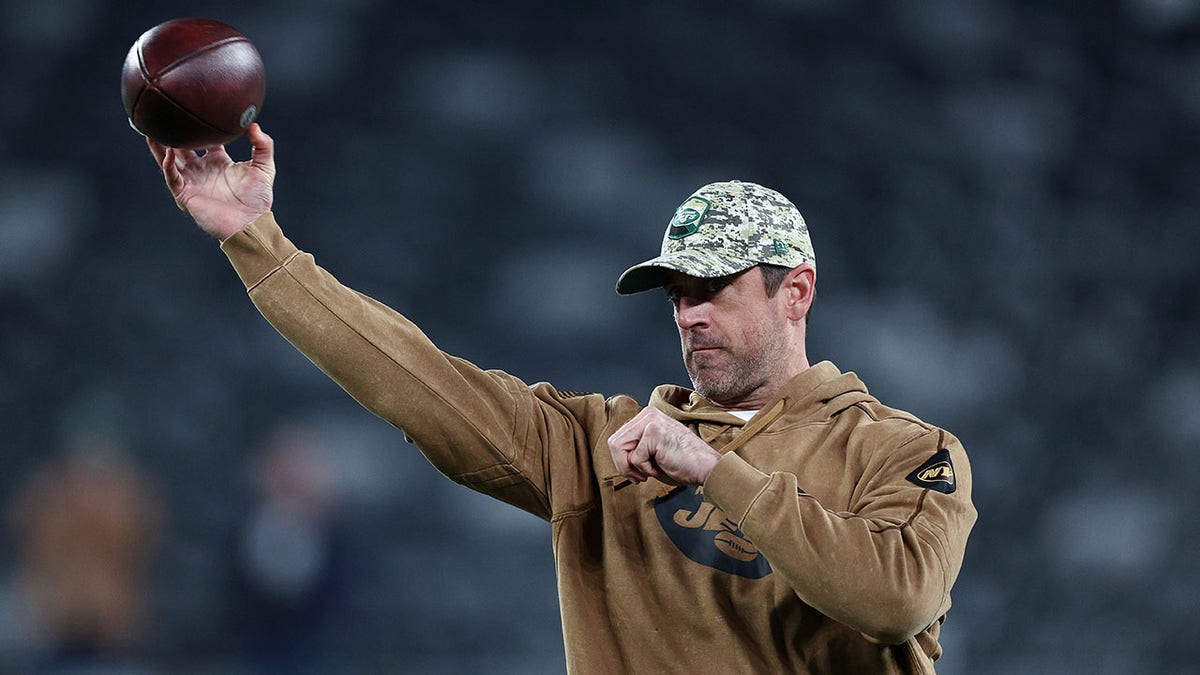 Aaron Rodgers of the New York Jets throws before a game against the Los Angeles Chargers at MetLife Stadium Nov. 6, 2023, in East Rutherford, N.J.  (Elsa/Getty Images)
COWBOYS OWNER JERRY JONES CONFIRMS LEIGHTON VANDER ESCH OUT FOR SEASON WITH NECK INJURY
"The same people entertaining the possibility of a conspiracy about my Achilles could not possibly fathom a world in which anything related to this beautiful, experimental gene therapy could have any issues with that," Rodgers continued. "Fascinating. Fascinating. So, I just went into it. They probably just cut the feed. I don't give a s—, I don't give a s—."
Rodgers said he absolutely "ruptured" his Achilles.
"It was fixed by the best doctor in the land, and my entire focus from Sept. 13 has been rehab and get back on the field," he said.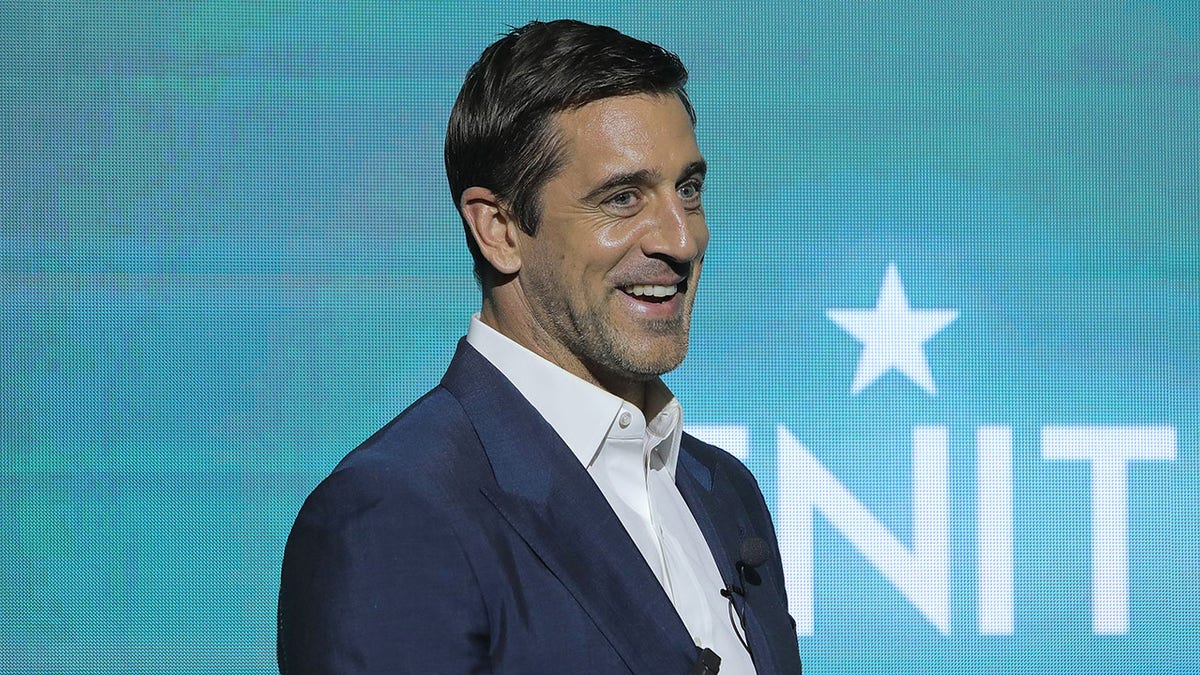 New York Jets quarterback Aaron Rodgers Oct. 30, 2023, in New York City (Randy Brooke/FilmMagic)
CLICK HERE TO GET THE FOX NEWS APP
The Jets could use Rodgers. The offense hasn't scored a touchdown in 11 quarters. He reportedly aims to return in mid-December.