James Harden returned to his Philadelphia 76ers on Tuesday night just in time for their season opener after unexpectedly missing practices last week. But the team is reportedly not welcoming him back with open arms.
According to The Athletic, the team asked the 10-time All-Star not to travel with the team on their two-game road trip that begins Thursday.
Harden had not been with the team for 10 days, as he has been waiting to be traded, preferably to the Los Angeles Clippers. So he skipped the practice amid his frustrations that a trade had not materialized.
CLICK HERE FOR MORE SPORTS COVERAGE ON FOXNEWS.COM
James Harden of the Philadelphia 76ers reacts during the Celtics game at TD Garden on Oct. 18, 2022, in Boston. (Maddie Meyer/Getty Images)
This was not the first time Harden pulled off such a move – he did the same thing as a member of both the Houston Rockets and Brooklyn Nets when he wanted to bolt both of those teams – ironically for Philly.
If Harden is traded, it will be his fourth team since early 2021.
Harden recently said his relationship with 76ers president of basketball operations Daryl Morey is irreparable. Over the summer, Harden called Morey a "liar" and said he would "never be a part of an organization that (Morey's) a part of."
"When you lose trust in someone, it's like a marriage… you lose trust in someone, you know what I mean? It's pretty simple," he said last week in his lone media availability this preseason.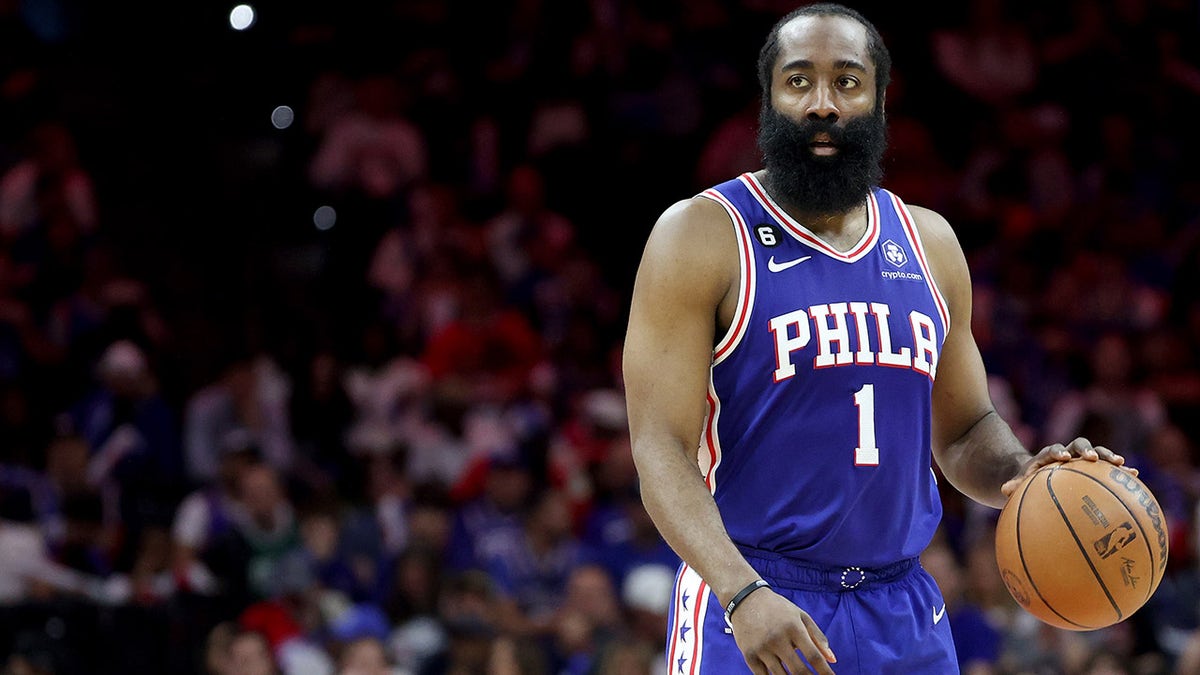 James Harden of the 76ers dribbles against the Boston Celtics during the Eastern Conference Semifinals at Wells Fargo Center on May 11, 2023, in Philadelphia. (Tim Nwachukwu/Getty Images)
The Clippers and Sixers have discussed trade packages but reportedly remain far apart.
Philadelphia opens their season against the Bucks in Milwaukee on Thursday.
ESPN notes that Harden will work out at the Sixers' practice facility in nearby Camden, New Jersey, so he can be ready when the team returns home on Sunday.
Harden picked his $35.6 million player option with the club in hopes of a trade.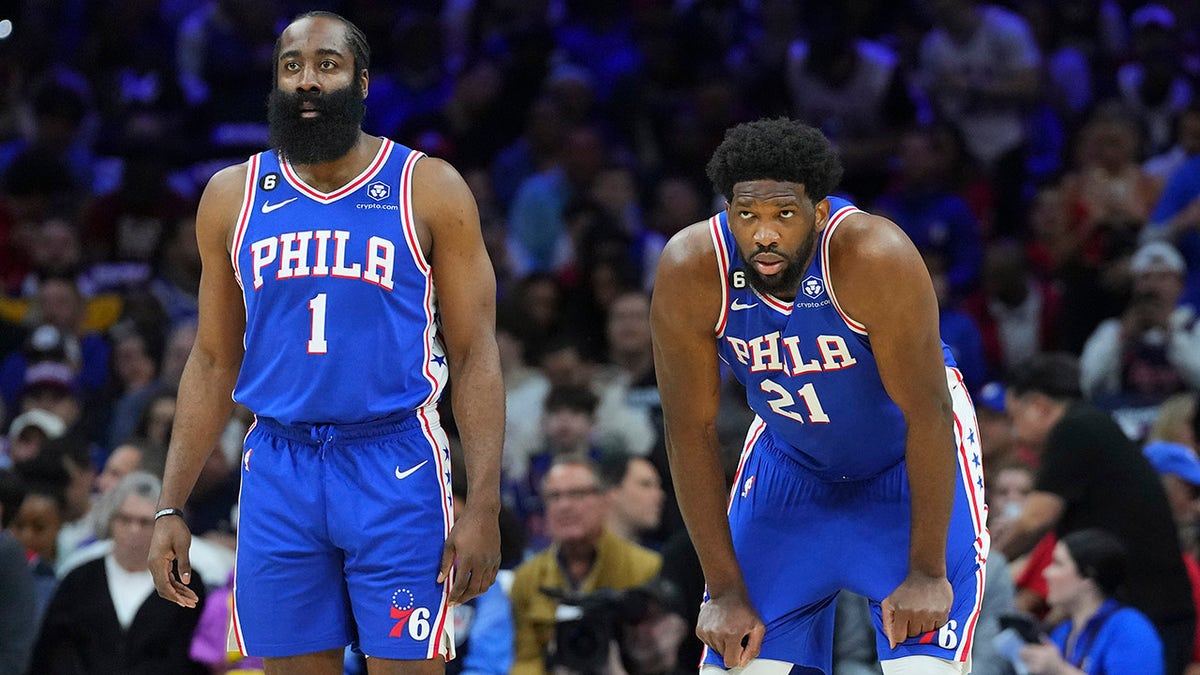 James Harden and Joel Embiid of the 76ers during their Eastern Conference playoff game against the Brooklyn Nets at the Wells Fargo Center on April 17, 2023, in Philadelphia. (Mitchell Leff/Getty Images)
CLICK HERE TO GET THE FOX NEWS APP
The 76ers traded for Harden during the 2021-22 season, sending Ben Simmons, Seth Curry, Andre Drummond, and draft picks to the Nets. Philadelphia believed it had found Joel Embiid's sidekick for the foreseeable future. 
However, with Harden seemingly halfway out the door, it's now not out of the question that the team will explore trades for Embiid, the defending MVP.
Fox News' Joe Morgan contributed to this report.